Maria Lysenko – Chief Operating Officer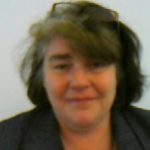 Maria has worked at Bluecoat Academy since March 2009 bringing with her a wealth of experience working in large accounting firms in the UK, Channel Islands and across EMEIA. Joining at a time of financial insecurity Maria managed to stabilise the Academy's financial position ensuring that the students at that time received value for money across their education. Since Bluecoat became an Academy, Maria has developed the business services and now leads a highly professional team covering the areas of finance, IT, facilities, health and safety, HR and other services. Maria networks with like-minded professionals nationwide and is often called on for advice on business matters from other academies as well as working with the EFA in their policy and procedure development.
Nathan Jeremiah – IT Director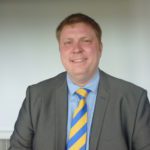 Nathan has worked within the education sector for over nine years, having joined Bluecoat in 2012. During his time Nathan has led a number of successful development programmes across the Trust which has transformed the strategic and operational aspects of IT. Adept at change management, strategic planning and effective people management Nathan has created a highly agile, scalable and user focussed technology experience. Nathan plays a key role in growing the Trust and ensuring that through every step of the Trust's development technology always acts as enabler. Nathan's role encompasses all strategic aspects of IT and he takes a great interest in how great people and high performance technology can create a winning vision for organisational success. Nathan has advised a number of start-up Trust on their technology strategy and continues to be a Governor for a school within the Diocese of Leicester Academies Trust.
Angela Labbate – Resources Director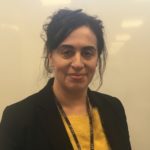 Angela has worked in education for 17 years, originally within a Higher Education setting, joining Bluecoat in August 2007. Her role is to ensure compliance with Health and Safety legislation for all Trust operations, providing professional advice to ensure activities and operations are managed in accordance with policies, guidance and statutory legislation. Angela also organises and delivers Health and Safety training. Her qualifications include NEBOSH and she is a graduate member of the Institution of Occupational Safety and Health (Grad IOSH). As a specialist in strategic and project management, Angela has led teams through significant organisational change and provided expertise in organisational planning and growth. Angela also leads and manages core estate maintenance functions within the Trust, and assists in the development and management of capital projects, providing strategic estate advice, ensuring relevant statutory, environmental, professional and technical standards are identified and maintained in relation to estate, land and property issues. 

Michelle Walshe – Corporate Services Director
Michelle Walshe has over 16 years' experience working within the administration and business sector of schools. In recent years Michelle has worked closely with specific business services to support and develop efficient and effective business processes which have allowed Michelle to develop a demonstrable understanding of the business and operational aspects of the Trust's work. Michelle has specialist knowledge of Admissions and Appeals, having experience of both oversubscribed and undersubscribed schools within Nottingham City and managing the challenges these bring.