December 2020
Christmas beckons, but it might not be Christmas as we recognise it!
From virtual nativity plays to virtual carol services to virtual staff events life has gone online.  This is not always a bad thing when we discover that we can jointly work on projects across lots of sites and produce a wonderful celebratory piece that is uplifting and unifying.  But it doesn't feel quite the same when we cannot sing and we cannot join hands and hug.  The news this month is positive, however, at least one vaccine is now available and works and we have two more in the pipeline.
Amidst all the preparations that schools are stoically continuing with in new and creative ways we have also seen a huge increase in staff putting together hampers for families across the Trust.  Every school has gathered together food, treats and gifts to go into hampers for those families that will need them this Christmas.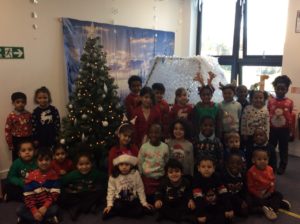 At the end of such a draining term where staff have had to cope with Covid cases rising, coming to terms with online learning, getting used to bubbles bursting and working in many different rooms on each day, to see staff then going above and beyond because of their care and compassion for our young people is really humbling.  Surely this is the message of Christmas that a gift was given at great cost to the giver despite a broken and damaged world.
Thank you for our amazing staff who have given at a time when they are spent and have prioritised our children over their comfort and convenience.  Have a joyful and peace filled rest!
"Blessed is the season which engages the whole world in a conspiracy of love." – Hamilton Wright Mabie