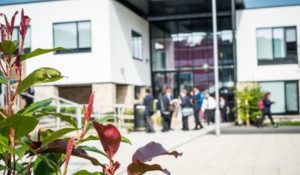 When choosing a Multi Academy Trust, you will want one with a proven track record in school improvement and one that demonstrates a clear commitment to making a difference to children's lives. Archway Learning Trust is passionately committed to raising aspirations and improving life chances of young people.
Archway Learning Trust believes in the transformational power of education for each individual and that this is enhanced through collaborative working between schools. The Trust's track record of school improvement demonstrates the effectiveness of this approach to collaborative working, and forms the basis of our offer to schools within the Trust.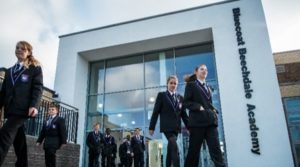 Archway Learning Trust provides a forward thinking and supportive environment in which to shape each of our member academy's improvement journey while maintaining their individual identity and community focus.
We value the distinct identity of each Academy and the community it serves.  Belonging to Archway Learning Trust does not mean losing those distinctive characteristics that make each school unique, rather it is enhancing these with the underpinning of mutual support and respect.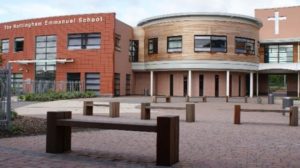 Archway Learning Trust is an inclusive organisation,  made up of Church of England academies and  community academies, we value and celebrate diversity. Currently our Trust is made up of four secondary schools, including two sixth form centers and a primary school, all at different stages in their development. Archway Learning Trust educates over 4400 young people.
Core Improvement Offer
The core ethos of Archway Learning Trust is school to school support. Each member of the 'Family' contributes and shares its best practice while recognising the areas of challenge where improvement is required.
The core offer allows schools and academies joining the Trust to understand clearly what the Trust has to contribute in the critical area of school improvement. This package of skills and strengths are not limited. It would be anticipated that those joining the Trust would complement this core offer with expertise of their own; making the whole much stronger than the sum of its parts.
Contact Us
To find out more contact Michelle Walshe at mwalshe@archwaytrust.co.uk who will arrange a visit to the Trust.
"The best thing about being part of the Trust is sharing different approaches to the challenges of leading a school with like-minded colleagues"
Principal, The Nottingham Emmanuel School
"As a new Principal, it is great to feel there is a wide network of support and guidance."
Principal, Bluecoat Beechdale Academy
"Being part of Archway Learning Trust means being part of a great team. I feel well supported in all areas which enables me to deliver the best standards of education to the children in my care.
The business support team provide a wealth of expertise and experience which enables me to focus my attention on teaching and learning – at the end of the phone, or via meetings and visits, I receive high quality advice and support for HR, Health and Safety, Finance, Site Management, IT and admissions.
For those areas that can sometimes be a challenge for Head Teachers, including assessment and data analysis, attendance, safeguarding, behaviour and supporting SEN and EAL learners, there are highly trained professionals who share their experience and give practical and strategic support.
The best element of being part of Archway is that all of this is freely given and enables me and my leaders to make the right decisions for our school."
Headteacher, Bluecoat Primary Academy
"As a headteacher in the Trust I feel that both staff and students benefit from the collaboration with the aim of excellence for all."
Principal, Bluecoat Aspley Academy
The Archway Advantage
Watch what our staff and students have to say about what it means to them to be part of Archway Learning Trust.