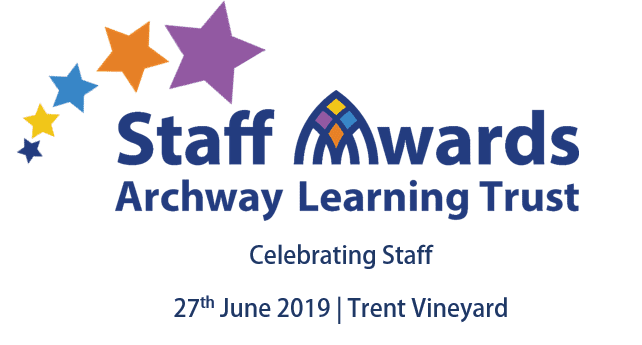 Archway Learning Trust hosted it's second annual Staff Awards Event on Thursday, 27th June 2019, with an excellent keynote address by Geeta Pendse, BBC journalist and presenter followed by a thought provoking speech by Professor Hardev Singh, Chair-person & Founding Trustee of 'The Haydn Green Foundation' as our Guest Speaker.
Over 300 staff from across the Trust came together to celebrate the development of the Trust and their part in making it great. It was inspiring to see the amazing work that has taken place this year and the truly amazing staff that have led this work.
This event is about being able to celebrate the hard work and dedication of all our staff and showcase some of the work that goes on across the Trust as we work together to transform young lives.

Sponsorship
Our Staff Awards offer an ideal opportunity for organisations to get involved and to show your appreciation for those who educate and support the young people who live in Nottingham.
You will be helping us highlight the fantastic work they do day-in, day-out, and in doing so, you will be provided with the opportunity to promote your company and to build your brand credibility.
If you are interested in sponsoring the Trust in the future please contact mwalshe@archwaytrust.co.uk
Thank you to our 2019 sponsors: