Sian Hampton – Chief Executive Officer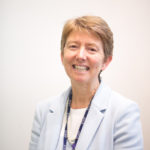 Sian has over 25 years' experience working in schools in the East Midlands region.  Sian has been active in school leadership for over 15 years and is a designated National Leader of Education. Sian has overseen the development of the Trust from one school to 9 including opening a brand new primary and secondary school and a SCITT. In less than three years the first sponsored school in the Multi Academy Trust  moved from Special Measures to Good and there are plans for continued growth. 
Carl Elder – Director of Education
Carl oversees the curriculum intent strategy for the Trust. Carl assumed the new role as Director of Education in September 2019 having previously been the Principal of Bluecoat Beechdale Academy, Carl led Beechdale through their first Ofsted inspection in February 2017 when a 'Good' overall judgement was achieved.   Before Carl's was a Principal he worked across the MAT as a Vice Principal responsible for Attainment and Progress. In this role, Carl led changes to the curriculum to prepare for changing accountability measures.  Preceding this Carl held the role of Director of Learning for Maths and ICT at Bluecoat Academy and oversaw impressive and sustained improvements in the outcomes of students at GCSE and A' Level. Through these roles, Carl has demonstrated his ability to lead a range of teams to raise standards.
Maria Lysenko – Chief Financial Officer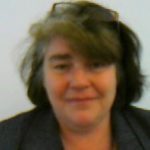 Maria has worked at Bluecoat Academy since March 2009 bringing with her a wealth of experience working in large accounting firms in the UK, Channel Islands and across EMEIA. Joining at a time of financial insecurity Maria managed to stabilise the Academy's financial position ensuring that the students at that time received value for money across their education. Since Bluecoat became an Academy and later a multi academy Trust, Maria has developed the business services and led a highly professional team covering the areas of finance, IT, facilities, health and safety, HR and other services. Maria now heads up the Finance function of the Trust incorporating statutory accounting and year end accounts, budget and management reporting and tax reporting.
Debbie Stanley – People Strategy Director  

Debbie joined Archway Leaning Trust in July 2020. Prior to joining us Debbie provided HR consultancy support to Academy trusts and is experienced in dealing with anything people related in the education sector, Debbie has designed and led a national HR and employment law service for a law firm and has worked as part of senior leadership teams in schools; as well as being an experienced chair of governors. She brings a wealth of knowledge and experience to Archway and the development and implementation of our people strategy.
Stuart Anderson – Regional Director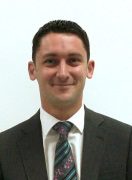 Since moving from Cambridgeshire to Nottingham in 2015 to join the Trust, Stuart has helped lead Bluecoat Wollaton as Principal and, later in 2019, as Executive Principal. In this time Wollaton has attained highly, securing an 'Outstanding' grade in its Ofsted in 2018 in its first inspection and officially becoming a 'World Class' School in 2020. It has also received a visit from HMCI in recognition of its work for all pupils but particularly these most vulnerable and featured in the Ofsted Annual Report. Strong upward trends in results mean that Bluecoat Wollaton is now constantly amongst the top performing schools in the country and well above average in the School Performance Tables. Stuart now oversees a group of schools in the Trust to help improve outcomes.
Nathan Jeremiah – Operations Director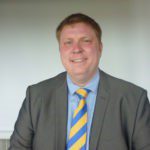 Nathan has worked within the education sector for over nine years, having joined Bluecoat in 2012. During his time Nathan has led a number of successful development programmes across the Trust which has transformed the strategic and operational aspects of IT. Adept at change management, strategic planning and effective people management Nathan has created a highly agile, scalable and user focussed technology experience. Nathan plays a key role in growing the Trust and ensuring that through every step of the Trust's development technology always acts as enabler. Nathan's role encompasses all strategic aspects of IT and he takes a great interest in how great people and high performance technology can create a winning vision for organisational success. Nathan has advised a number of start-up Trust on their technology strategy and continues to be a Governor for a school within the Diocese of Leicester Academies Trust.
Michelle Walshe – Corporate Services Director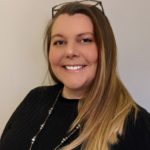 Michelle is our Trust's Director of Corporate Services with responsibility for all aspects of our Governance and corporate compliance. She also oversees marketing and communications, academy services and is the Trust's DPO.  Michelle has over 20 years experience in the education sector and has previously led and managed the admissions and appeals activity across the Trust as well as deliver process improvement and effective people management of large teams.  Michelle is committed to delivering the best possible service for the students, parents and communities our Trust serves through ensuring the highest standards of performance which is both ethical and effective.