Sian Hampton – Chief Executive Officer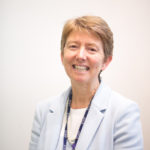 Sian has over 25 years' experience working in schools in the East Midlands region.  Sian has been active in school leadership for over 15 years and is a designated National Leader of Education. Sian has overseen the development of the Trust from one school to 9 including opening a brand new primary and secondary school and a SCITT. In less than three years the first sponsored school in the Multi Academy Trust  moved from Special Measures to Good and there are plans for continued growth. 
Kirsty Woolls– People Strategy Director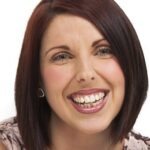 Kirsty joined our Trust in January 2022 and previously worked as HR Director in a large multi-academy Trust with 21 schools located across 10 local authorities.  Kirsty has worked in Human Resources in the Education sector for almost 20 years.  She holds a CIPD L7 Postgraduate qualification in Human Resource Management and brings to our Trust a wealth of experience in implementing people related strategies, change management projects, employment legislation, recruitment and retention and many other areas of HR practice and expertise.
In her role as People Strategy Director Kirsty is committed to prioritising staff wellbeing and the effective and efficient operation of all of our HR strategies and policies, with the support of the HR team. She leads our reporting to Trustees as well as ensuring effective industrial relations across our Trust.
Michelle Walshe – Corporate Services Director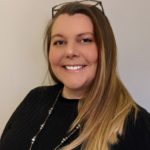 Michelle is our Trust's Director of Corporate Services with responsibility for all aspects of our Governance and corporate compliance. She also oversees marketing and communications, academy services and is the Trust's DPO.  Michelle has over 20 years experience in the education sector and has previously led and managed the admissions and appeals activity across the Trust as well as deliver process improvement and effective people management of large teams.  Michelle is committed to delivering the best possible service for the students, parents and communities our Trust serves through ensuring the highest standards of performance which is both ethical and effective.
Stuart Anderson – Regional Director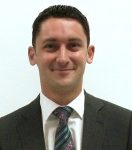 Since moving from Cambridgeshire to Nottingham in 2015 to join the Trust, Stuart has helped lead Bluecoat Wollaton as Principal and, later in 2019, as Executive Principal. In this time Wollaton has attained highly, securing an 'Outstanding' grade in its Ofsted in 2018 in its first inspection and officially becoming a 'World Class' School in 2020. It has also received a visit from HMCI in recognition of its work for all pupils but particularly these most vulnerable and featured in the Ofsted Annual Report. Strong upward trends in results mean that Bluecoat Wollaton is now constantly amongst the top performing schools in the country and well above average in the School Performance Tables. Stuart now oversees a group of schools in the Trust to help improve outcomes.
Nathan Jeremiah – Operations Director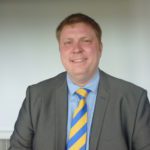 Nathan has over thirteen years' experience in the education sector, having worked in a variety of management and leadership roles and brings significant sector experience to the Trust drawn from his work with the Department for Education and consultanty support with trusts nationally.
Nathan's leadership of operational matters at Archway focussed on efficient and effective IT, Estates, Health & Safety, Cleaning, Catering PFI, Capital Development and Major Projects services across our family of acadmies. Nathan plays a key role in growing the Trust and ensuring that through every step of the Trust's development our operational services meet the needs of our academies. Nathan contines to work with the Department for Education through the School Resource Management Adviser programme as well as holding non-executive roles withing local a East Midlans Trust and the Scout Association locally.
Liz Rodrigues – Chief Finance Officer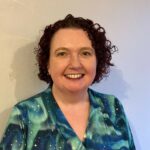 Liz joined Archway Learning Trust in October 2021 and is an FCA with over 20 years experience. Having previously worked in a variety of industries including software consultancy and event management, Liz brings a commercial mindset to the CFO role. She is committed to delivering both value for money and service excellence amongst the finance functions.