Festival of Learning 2023
We held our Annual Festival of Learning at the start of November, which was a full day of specialised expert learning and networking for all colleagues, no matter their role, from across our trust.
Our mission is 'To transform the lives of all through the power of working together' which is often presented in the short form 'Working Together. Transforming Lives'. For this year's Festival of Learning, colleagues came together in specialist teams to look at living out that mission.
This was a day which gave every Archway colleague the opportunity to learn more about the trust, hear from guest speakers relevant to their area, focus on topics important to their role, and meet and work with colleagues they may not always have the opportunity to spend time with.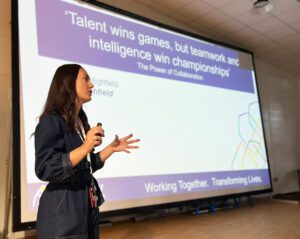 The day was as bespoke as possible, with a mix of video, face-to-face and keynote speakers and, for secondary teaching colleagues, exam-board led sessions. Colleagues were able to access a host of training and networking opportunities designed by specialist team leaders.
There was also an extensive range of pre-recorded sessions that colleagues could access throughout the day, such as pupil performances and 'keynote conversations'. These brought cohesion, celebration and collective purpose to the day, rather than separation and silo working.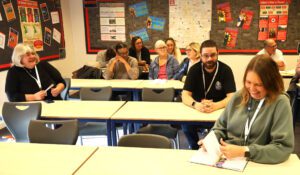 The aim of the day was for all colleagues to network and collaborate on shared goals. More specific aims were:
For central trust teams, the focus was on creating a culture of shared ownership and accountability.
For secondary subject specialist teams, there was the opportunity to learn from colleagues and exam-board subject Leads across before collaborating on curriculum design.
For our primary school colleagues, the focus was on developing our approach to support children with English as an Additional Language (EAL).
Our inclusion colleagues focussed on supporting pupils to succeed and developing our practice in inclusion, interventions and re-integration.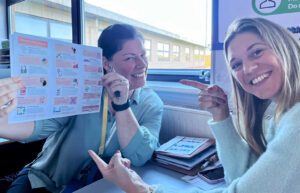 Guest speakers included 'The real' David Cameron, a presenter/speaker, trainer, mentor, coach and adviser. David works with schools throughout the UK and internationally, alongside some of the most influential people and the best practitioners in the world of education and training.
Our primary colleagues were also joined by Julia Trickery, a Lead Practitioner for The Bell Foundation, which works to change lives and overcome exclusion and disadvantage for those who speak English as an Additional Language (EAL) through language education. Julia is also a senior lecturer at Derby University and helped to facilitate our specialist EAL workshops.
Our secondary colleagues enjoyed subject-specific training by exam-board Subject Leads, sharing their practical and precise question-level analysis and support. They watched a 'Curriculum Conversation' between renowned educator Mary Myatt and Archway curriculum leaders as a precursor for high-level collaboration on our converged Archway Curriculum. Many other sessions were led by subject experts from across our trust, sharing their knowledge and experience to benefit our colleagues and therefore the children and young people in our academies.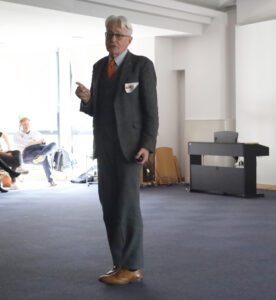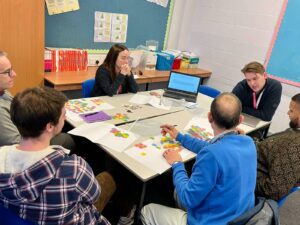 Sian Hampton, our Chief Executive, said: "I was delighted to see so many colleagues all working together and to have the opportunity to thank them for their work in contributing to transforming lives.
"A huge thank you to all those involved in organising such a positive and important event."