Dr Richard Eade
Richard was a senior manager within IT departments at Nottingham Trent University (and its predecessors) for 28 years, being involved in multi-million pound tendering exercises through to solving simple help desk queries. Since retiring he has become involved with the NHS, chairing his doctor's Patient Participation Group and until recently on the Patient Reference Group of the Nottingham West Clinical Commissioning Group. He is also vice-chair of the governing body of Sunnyside Spencer Academy and chairs the Finance and Business Development Committee, complementing many years' service as a trustee of The Nottingham Bluecoat School Foundation Trust, activities at St Barnabas Church, Chilwell including managing their Food Bank, and as a governor of the former Bluecoat School. To this vast experience, Richard adds skills in governance, strategic development and process management.
John Loughton
John was born and grew up in Southwell, attended the Minster Grammar School and was ultimately appointed as Head Boy. He returned to the school as a teacher of Mathematics before taking up a number of posts in other local schools, culminating in his appointment as Head of The Joseph Whitaker School in Rainworth, a large 11-18 mixed comprehensivel. He served there as a successful Head for almost 20 years.
Part of his vision for the school was to promote it as a specialist sports college using his love of sport as a means of raising academic achievement and promoting a healthy lifestyle to young people. John's involvement in sport encompasses serving on the national Rugby Football Union Council for six years from 1995, just as the amateur game became professional.
He has served on the Diocesan Board of Education and is currently a member of the Southwell & Nottingham Educational Trust.
They are both members of the Minster congregation; both are Churchwardens Emeritus and John served on the Cathedral Chapter for six years, representing this body on the Cathedral Council over the same period.
In 2013 he was appointed to the Cathedral College of Canons as an Honorary Lay Canon where he hoped specifically that his experience of education would allow him to make a contribution to easing some of the considerable challenges that our young people face in difficult economic times.
He is a Justice of the Peace.
James Hart
James is a partner at Freeths Solicitors with special expertise in the local government sector, advising on such subjects as property acquisition and disposal, regeneration and development. He represents the Nottingham Bluecoat School Foundation to the Trust.
Reverend Canon Tim Pullen
Tim is a Diocesan appointee and is currently Rector at St Leonard's, Wollaton, Nottingham. He has many years' experience of school governance, including serving as Chair of Governors. He is a member of the Southwell & Nottingham Diocesan Board of Education.
Tracy Rees
Tracy is a Member by virtue of being Chair of the Board of Trustees – see her details below.
Nigel Spraggins
Nigel Spraggins represents the Diocese of Southwell and Nottingham which is a corporate member of the Trust. As Chief Executive of the Diocese, he is responsible for delivering its mission and ministry strategy. He oversees the implementation of diocesan policies, administration and support and applies the strategic steer for diocesan business.
Anthony Darby
Further information coming soon.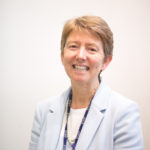 Sian Hampton (CEO)
Sian has over 25 years' experience working in schools in the East Midlands region. She has been active in school leadership for almost 15 years and is a designated National Leader of Education. Sian has overseen the development of Bluecoat Academy from one school to six including a newly opened primary school. In less than three years the sponsored school in the Multi Academy Trust has moved from Special Measures to Good and there are plans for two free schools and more primary schools to join this growing MAT.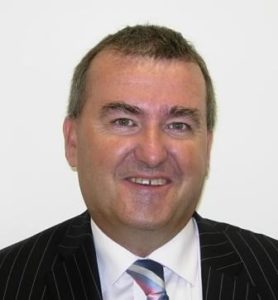 Declan McCauley
Declan has experience of teaching across both the primary and secondary sector. Throughout his career he has held several senior roles. He was a headteacher for 14 years of a Church School. Declan has previously worked as a School Improvement Partner for two different Local Authorities and as such has vast experience of working with schools in a variety of contexts. Declan has been a section 48 inspector for Birmingham Diocese.
Declan has led many section 5 and section 8 inspections on behalf of Ofsted since 2009. He worked in a senior position for an inspection service provider for five years where he was responsible for training lead inspectors. As such Declan has vast knowledge of the Ofsted Inspection Framework. Currently Declan heads up the school improvement team for the Derby Diocesan Academy Trust having worked for the trust since 2015.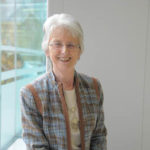 Margaret Oldroyd
Margaret lives in West Bridgford and worships at St Paul's Church, Boundary Road. She is a Chartered Librarian and worked in colleges and universities where she managed learning resources services, ran information skills courses and delivered professional training sessions. In the second part of her career, she was involved exclusively in staff management and development and quality enhancement projects at De Montfort University where she was also a qualified NVQ Assessor and Verifier.
She is a Fellow of the Chartered Institute of Library and Information Professionals and has a Masters in Library Management. She was particularly involved in the assessment of both professional and para-professional qualifications and Fellowship Awards and was Chair of the Institute's Chartership Board.
She is a magistrate on the Nottingham Bench. Her thirty years as a member of Soroptimist International has given her the opportunity to pursue her passion for education as the key to improving the lives of women and girls worldwide. She served on the Federation Management Board for eight years and in 2014 was President of the Federation of Great Britain and Ireland. She is Secretary of the Nottingham Soroptimist Club and is supporting Soroptimists across Africa to plan the formation of their own Federation. Before joining the Archway Board of Trustees, Margaret spent two years as a governor of Nottingham Emmanuel School.
Tracy Rees – Chair
Before joining ASCL as a consultant Tracy was a Head Teacher at a large outstanding Academy in Nottingham City. Prior to that she was Head Teacher at a secondary school in Staffordshire. When she joined the Staffordshire school it was a 'national challenge' school with very low attainment (19% 5ACEM) and achievement. Prior to leaving, the school was awarded the SSAT most improved maths and computing college in the country in 2011 and the top 100 most improved schools for progress in the country in 2012. It was also judged to be 'good' during a full Ofsted inspection in 2011. When she left the school the 5ACEM had risen to 64%.
Tracy originally trained as an English teacher and has taught in a range of secondary schools across 6 different local authorities. Prior to taking up her first Headship Tracy held a variety of leadership roles in good secondary schools including Head of English and Deputy Head in charge of teaching & learning and school evaluation. She has been a school governor for most of her 32 year career.
Tracy was elected Chair of the Board of Trustees on 23 October 2018.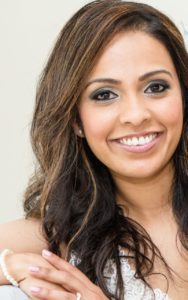 Dr Sameedha Rich-Mahadkar
Sameedha specialises in strategy design and delivery of novel planning approaches. She has over 10 years' experience within strategic healthcare planning, through several consultancy and senior managerial roles. She has completed her doctoral studies on healthcare infrastructure planning and optimising decision-making processes (a European Physical Sciences Research Council funded project). She has published several journal and conference papers.
Sameedha is currently the Deputy Director of Strategy at Nottingham University Hospitals (NUH) NHS Trust.  implementation of the Trust's specialised service plan to secure the Trust's position as the leading centre for specialised services. Prior to joining NUH in 2013, Sameedha worked with a range of clients across Europe, India and the UK and delivered multi-million pound business cases, regional public consultation and strategic reconfiguration projects.
Sameedha is passionate about developing others and has been a guest lecturer in a number of leading global institutions including University College London and Loughborough University.  She has been a Board member of the Olympic legacy project National Centre for Sports & Exercise Medicine based at Loughborough University. She is currently a Board member of the Loughborough University Alumni Association, contributing as an international ambassador.
Dr Chris Rolph
Further information coming soon.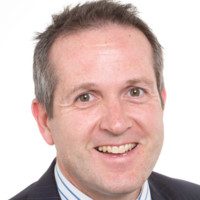 Stuart Stanyard
Stuart qualified with PWC in Nottingham, moving then to Hong Kong for 4 years. On return Stuart joined Rolls-Royce PLC and performed a number of increasingly senior finance leadership roles over 21 years in the UK and overseas. He brings substantial expertise in commercial / customer / change management and developing teams.
He is a fellow of the Institute of Chartered Accountants in England and Wales and spent two years as an elected parent governor of Edwalton Primary School.
In his spare time Stuart plays competitive tennis in the Nottingham tennis leagues, as well as enjoying hiking and snowboarding.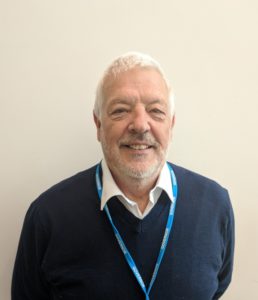 Paul Sykes – Vice Chair
Paul spent over 50 years involved in secondary education, holding two headships in Leicestershire and Nottinghamshire, working as an inspector in Nottinghamshire and leading a number of government-funded education improvement projects.  On retiring from Headship Paul became Director of the national 'Centre for the Study of Comprehensive Schools' (CSCS) for three years before returning to lead school improvement initiatives in Nottingham City and the County. Brought up in Leicester City, Paul developed a lifelong interest in mountaineering from his experiences as a member of his local church Scout Group and for many years led outdoor pursuits activities for his own students and for the Local Authority.  His most recent work in Nottingham City was as the Local Authority's manager for the development of the three sponsored Academies, in Broxtowe, Bulwell and Sneinton/St Ann's.  This experience has been invaluable. In the past he was a Governor of a local Primary school in Loughborough, which became an Academy where he chaired the Finance Committee. For 20 years Paul has been a civilian member of the Governing Body of Welbeck College, 'The Defence 6th Form College', where he chairs the Curriculum Committee and takes an active role in College functions including House Visits, services, events, parades etc.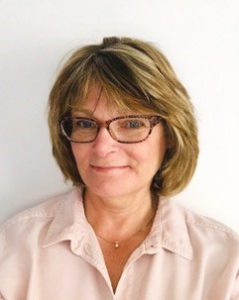 Alison Taylor
Working for John Lewis, Alison had a reputation for developing and leading empowered, motivated and happy teams, and for delivering commercial success through outstanding customer service across a wide range of merchandise groups. For the last few years ahead of her retirement Alison, as part of the Divisional Customer Service Steering Group, developed and delivered a strategy to ensure customers received a consistently outstanding experience, regardless of how they chose to engage with the business be that in person, online or by telephone, recognising the importance that good service has in building trust. During this period John Lewis received many accolades for outstanding customer service.
Before becoming a Trustee, Alison was a Governor at Bluecoat Primary Academy, being Chair for two years.
Malcolm Trobe
Further information coming soon.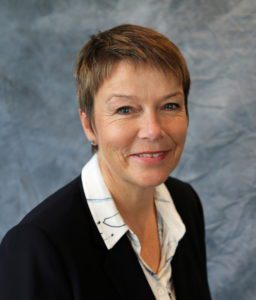 Karen Wyer
Karen is a marketing leadership professional with over 25 years' experience developing and delivering successful marketing strategies for the private and not for profit sectors. Formerly Deputy Director of Marketing at Sheffield Hallam University, Karen retired in May 2018 and joined the Archway Board of Trustees shortly after that. Karen has significant experience of leading and implementing change management and also has a track record of successfully developing and empowering people to achieve their full potential.